Global Capability Centre
Arcolab is designed as a center of excellence with the purpose of offering a wide range of life science services. Our expertise lies in delivering holistic business solutions that cater to all your requirements.
Unlock the power of streamlined operations and accelerated growth!
Meet the Leadership Team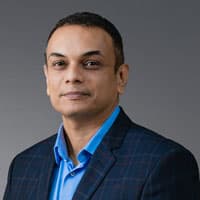 Shashidhar Lingaraj
Executive Director & Head - Arcolab
22+ years of experience working with multiple industries like Pharmaceuticals, Medical Devices, Telecom, Banking and Insurance

He has played an instrumental role in setup of Arcolab and has been Head of business since inception. Prior to joining Arcolab, Shashidhar has held many Global leadership roles in life science industry. His previous roles include leading operations in organizations like Mylan, Aspen Pharmacare, Skanray Medical devices. Agnus Capital across Latin America, Europe, Africa and Southeast Asia. He also has experience in working in Telecom & Financial services with Vodafone, ICICI Bank and TATA AIG.

MBA from University of Mysore and holds a degree in Advanced Management from IIM Bangalore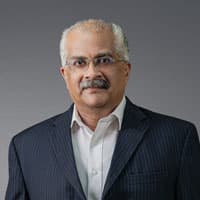 Dr Gopal Muralidharan
Head - Global Pharmacovigilance and Clinical Operations
30+ years of industrial and academic experience.

Worked in USA for about 15 years with American Cyanamid (Lederle Lab) and Wyeth research before returning to India as President and CSO of Lotus Labs as CRO.

Holds bachelor's degree in Pharmacy (B .Pharm) and Ph D from University of Saskatchewan, Canada, in the area of Drug Metabolism and Pharmacokinetics.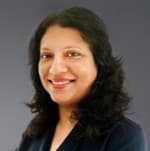 Debarati Tripathi
Head - Intellectual Property Rights
22+ years experience in the Pharmaceutical industry with organizations like Mylan, GSK and IPCA.

Joined Arcolab in December 2018 and responsible for the IP and Patent strategies across small molecules and biologics.

Holds a Master's degree in Microbiology and Applied Genetics from University of Mumbai, Executive General Management Program from IIM- Bangalore and Bachelor of Law from Karnataka State Law University.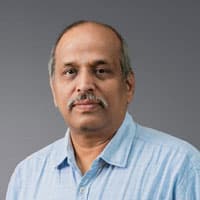 Balakrishnan S
Head - Information Technology
25+ years of IT and Digital leadership in Pharma and Life Sciences Industry.

Worked with companies like Cordell and Yuken (India)

He has been part of the Information Technology journey of the group companies and has played a key role in the transformation initiatives to digitize manufacturing, laboratory and R&D processes.

Bachelor of Science.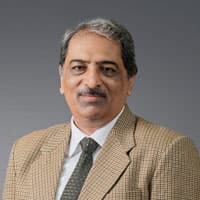 Munish Kumar Sharma
Head - Computer System Validation
25+ years of experience comprising of mainstream IT systems, Validations and IT QA in Pharmacy.

Worked with companies like Sun Pharma and Ranbaxy Laboratories

Ensures digital compliance in manufacturing equipment & analytical instruments like BMS, CDMS for Manufacturing, R&D and corporate set-ups.

Holds a degree in commerce and IT . Advanced Diploma in Systems Management from National Institute of Information Technology

Shankar R
Head - Business Excellence
18+ years of experience across diversified industry sectors incl. Pharmaceuticals, Infrastructure, Retail Industry.

Worked for companies Like Confederation of Indian Industry, GMR Infra, B&B Constructions in Project Management, Operational Excellence, Mobile App development, Process Excellence, Indirect Procurement etc.

Commerce Graduate & MBA in Business Management.

Ankit Jain
Head - Quality Assurance
20+ years of experience in Quality Assurance.

He has established Computerized System Validation master plans in the early stages of IT system implementation in Pharmaceutical Organizations.

Worked with organizations like Cipla, Ranbaxy, Sun Pharma and Glenmark and as a GxP consultant and Validation expert.

Bachelor of Pharmacy.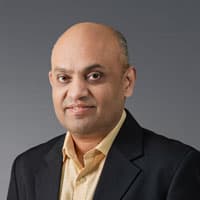 Saurabh Pandey
Head - Process Excellence & Digitization
21+ years of experience in Pharmaceutical, Medical Devices, FMCG and Social Marketing organizations.

Worked for companies like Unichem Pharma, Macleods Pharma, Abbott India Pvt. Ltd., & more. in Sales, Marketing, Project Management, Sales Force Effectiveness, Supply Chain and Business IT.

Science Graduate and an MBA. He has also completed certifications in Six Sigma (Black Belt) and Coaching.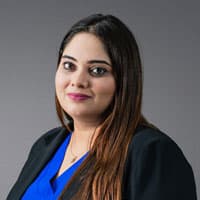 Stuti Sharma
Head - Strategic Initiatives & Business Planning
15+ years of experience with almost 11 years as business consultant in Big 4s (EY, KPMG, Pwc), focused professional for strategy, process and transformation.

Experience in areas of Project Management, Operational Transformation, BPR, Business Process Design, IT strategy, etc.

Master of Business Administration (MBA) in Marketing communication from Symbiosis Institute of Business Management.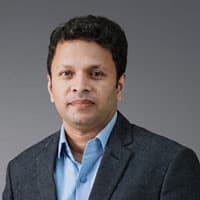 Aravinda R
Head - Finance and Accounts
15+ years of experience in Strides Pharma Science Ltd in various functions.

Started his career at Strides Pharma Science Ltd. in October 2009 in Shared Services at Strides (SSC).

Has expertise in functions of finance controllership, consolidation, external financial reporting, business finance partner, FP&A, and cashflow management

He is a qualified Chartered Accountant (ICAI), 2009.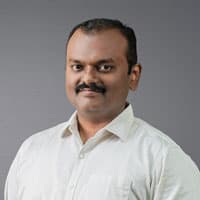 Vinodkumar Bhaskaran
Head - Legal
14+ years of experience across Pharmaceutical and Healthcare space.

Joined Strides in 2011 and leading the Legal team of Arcolab since Dec 2018. experience in handling M&As, Crisis Management, Commercial Contracts in the pharmaceutical & healthcare space

Graduate in Law from University of Bangalore.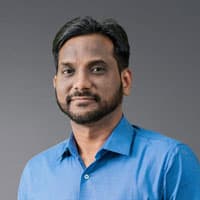 Srinivasa Rao Mekala
Head - Talent Acquisition
17+ years of experience in Talent Acquisition, Workforce Planning, Campus Hiring and TA process excellence within Pharma sector.

Worked with organizations like Aurobindo, Biocon, Dr Reddy's and Mylan.

Deep knowledge in Pharma talent landscape across Formulations, Injectables, API and Biologics.

Graduate in Masters in Human Resource Management from Andhra University.

Rukmini Giridhar
Head - Learning & Development
20+ years of experience in GE, Diageo, Deloitte and PWC.

Her core expertise is building talent, learning & culture strategy and framework, processes and tools that enable the business to identify, build and sustain its talent pipeline. Certified Lean Six Sigma professional.

Worked with FMCG, Healthcare, Beverage Alcohol, Retail and Consulting.

BA in English Literature MBA in HR - IISWBM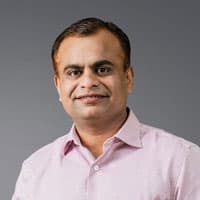 Kalpesh Paras Vohra
Head - Total Rewards & Performance
15+ years of consulting experience with Indian and multinational organizations like Mercer, Ma Foi and Thomas Profiling Assessments.

Worked on a variety of HR assignments in areas such as organization design, manpower planning, job evaluation and banding, compensation & benefits, etc.

Master of Business Administration from University of Indore.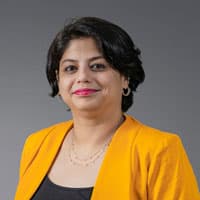 Priyanka Kulkarni
Head - Human Resources
17+ years of experience in Human Capital Consulting and Core HR domain.

Experienced in Human Capital Consulting across multiple industry sectors like IT, ITES, Healthcare & Pharma and Entertainment.

MBA - Post graduate Program in e- Business (Specialization in Human Resources) from Welingkar Institute of Management.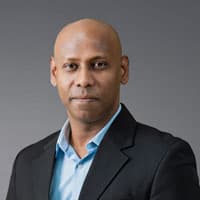 Senthil Kumar
Head - Facility Management
16+ years of experience across Engineering, construction sectors.

Associated with Strides group for 3+ years in handling Global administration. has worked with various organizations like Arabian Profile Limited (Dubai), Abacus Audio Visuals and Essar Steel India Private Limited (Gujarat, Maharashtra, Orissa, Zimbabwe and UK).

Bachelor of Business Administration from Utkal University, Bhubaneswar.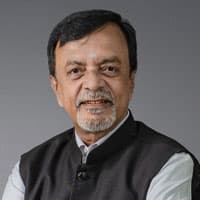 Dr. Sathyanarayan P
Head - ER, SMT & CSR
Dr. Sathya is a Doctorate in Philosophy and has experience of more than three decades in human relations and employee relations/ engagement activities. He has served in International Airports Authority of India, Calcutta Airport and various units of HMT and BEML. He was in the Board of Directors in the Defence Public sector BEML as Director, HR. Dr Sathyanarayan is also the Managing Trustee of Strides Foundation which is the CSR arm of Strides. He is a life member of various professional bodies viz., NHRD, ISTD, KAPSW and was the Chairman of NIPM Karnataka chapter for the years 2008-'10