Digital Innovation & Capabilities
Building future with Technology - With strong focus on complying with IT policies, best-practices and laws of the industries of each of our clients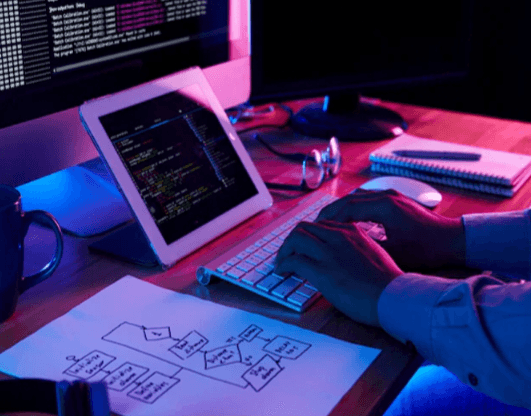 Information Technology
Digitally transformation across supply chain, manufacturing, finance, quality and other business processes using COTS or customized software solutions.
Aligning IT strategy with business goals
Setting up the IT landscape with the required infrastructure and applications
Mergers and Acquisitions - IT due diligence and migration from legacy to new IT systems
Managing the operational support across India, US, EU, Australia and Africa
Our Expertise
IT Infrastructure
Data centre operations include managed services, consolidation and optimization services, cloud adoption, network management, & remote infrastructure management.
Enterprise Application Services
Application services include end-to-end business process mapping in ERP like SAP, conceptualization & implementation, rollouts, upgrades, integration with various applications, maintenance, and operational support, website design, intranet, and creative design services.
Manufacturing IT Services
Streamlining the day-to-day technical operations for manufacturing sites with domain experts for managing it. Enabled systems & supply chain traceability & overall IT compliance.
New technologies
Range of cutting-edge business transformation services using new technologies such as robotic process automation (RPA), artificial intelligence (AI).
Cybersecurity
Services include cybersecurity policies & frameworks, cybersecurity product deployment, incident management, security awareness training, etc.